The Phineas Ames Genealogy Web Site
Maplewood Cemetery
Home Page
More About
Phineas Ames
Bucksport, Maine
Cemeteries
Photo
Gallery
Misc. Files and
Links to Other Sites
Boxford Mass.
Photographs
---
Click on "full image" links to see images of gravestones
Latitude / Longitude: 44, 33.370N / 68, 45.334W
Overview of the Maplewood Cemetery Ames Lot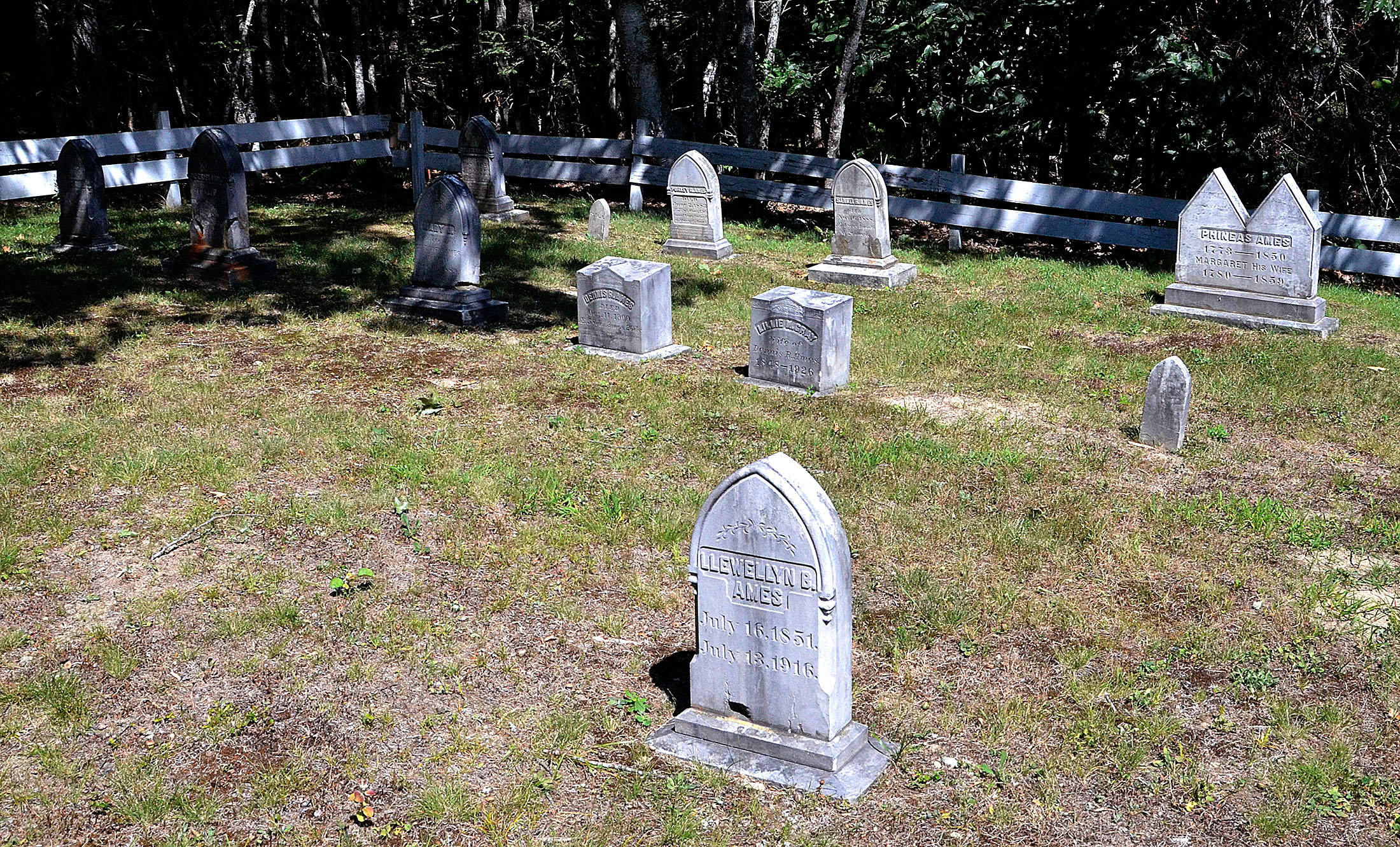 Descendants of Phineas Ames Buried in Maplewood Cemetery
The line of descent from Phineas Ames is shown for completeness. Descendants that are buried in this cemetery are indicated by a "full image" link to a photograph of their grave after their name in the descendancy report.
Phineas4 Ames (Jeremiah3, Nathaniel2, Robert1) and Mary Cotton.

Phineas Ames, Jr., The full image is 1M b. September 24, 1773; d. 1850; m. (1) Mary Rogers, November 26, 1795, Orrington, Maine; (m. (2) Margaret Hoxie, Abt. May 12, 1823, Bucksport, Maine.)
* Note: there is enough discrepancy in multiple Orland sources for birth dates for these sons of Rufus Ames, that only the approximate dates can be given with certainty.

---
Created by:
Tim Ames